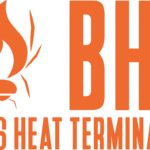 Bugs Heat Terminator
We are looking to hire pest control technicians and exterminators with experience to join our team. We will provide training and development to gain the necessary skills to work within our company. As a technician/exterminator you will be responsible for providing pest control services to both commercial and residential clients within Toronto and its surrounding areas. On occasion you will be asked to work off-hours ranging from evening to weekends, short-notice emergency service calls, etc. We are looking for candidates who are hard working, driven and punctual.
Requirements:
– Legally authorized to work in Canada
– Full G License
– Fluent in English
– We prefer you have a Structural Exterminator License
– Willing and able to work in Toronto and surrounding areas with our company vehicle in order to provide services to these areas.
– Meet the physical demands of the job including moving and shifting furniture and lifting heavy objects, bending, crouching, and wearing a respirator mask.
– Willing to commit to the job for more than a year.
General Duties:
– Conduct interior and exterior building and home inspections
– Identify pests, infested areas and entry points
– Prepare and apply treatments
– Effectively communicate with customers and co-workers
– Produce service reports once work is completed
If you feel that you meet all the above requirements and want to join our growing pest control company please apply and a representative from our company will be in touch with you.
Salary: $23.00-$26.00 per hour